The party that
never stops*
Our all new hands free necklace lets you take the party places you never thought possible.

Keep the party going during all your favorite activities
✓ Clubs
✓ Bike rides
✓ Buffets
✓ Open heart surgery

Features
✓ 28" gold color infused necklace**
✓ SureFit™ button holder keeps your button secure even in the most extreme conditions
✓ Can double as a collar and leash for small dogs
*party will stop after 30 seconds
**sunglasses recommended when staring directly at chain
Free shipping on all orders over $40
(To the continental US. Sorry La Rinconada)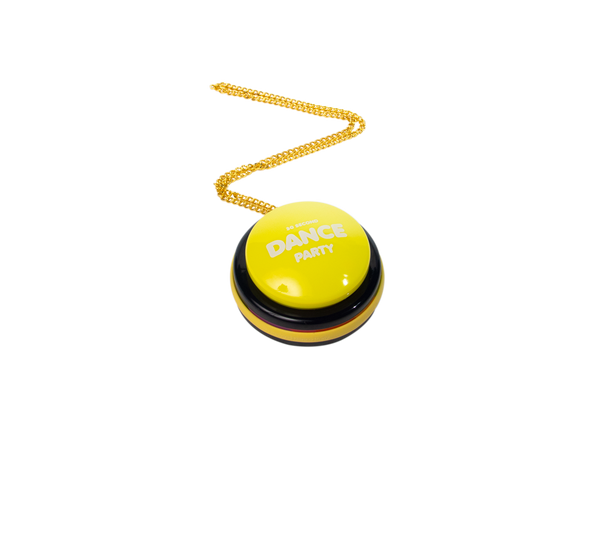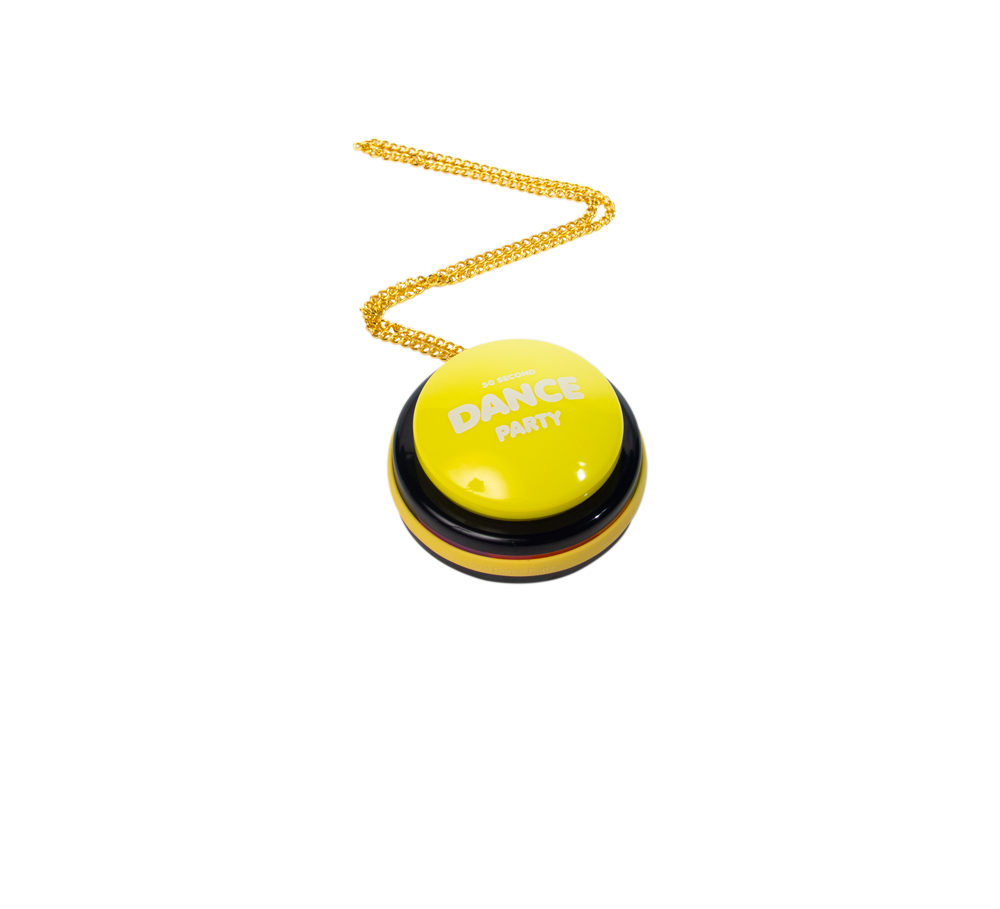 The Partier (NEW)

Button + Necklace
The most revolutionary dance party button ever created is now completely hands free.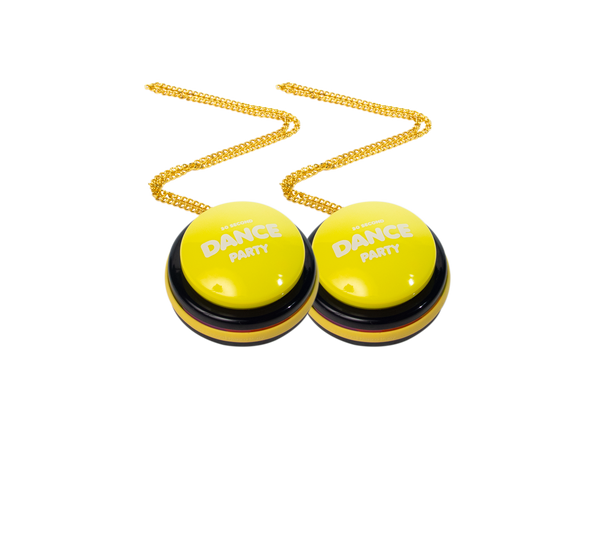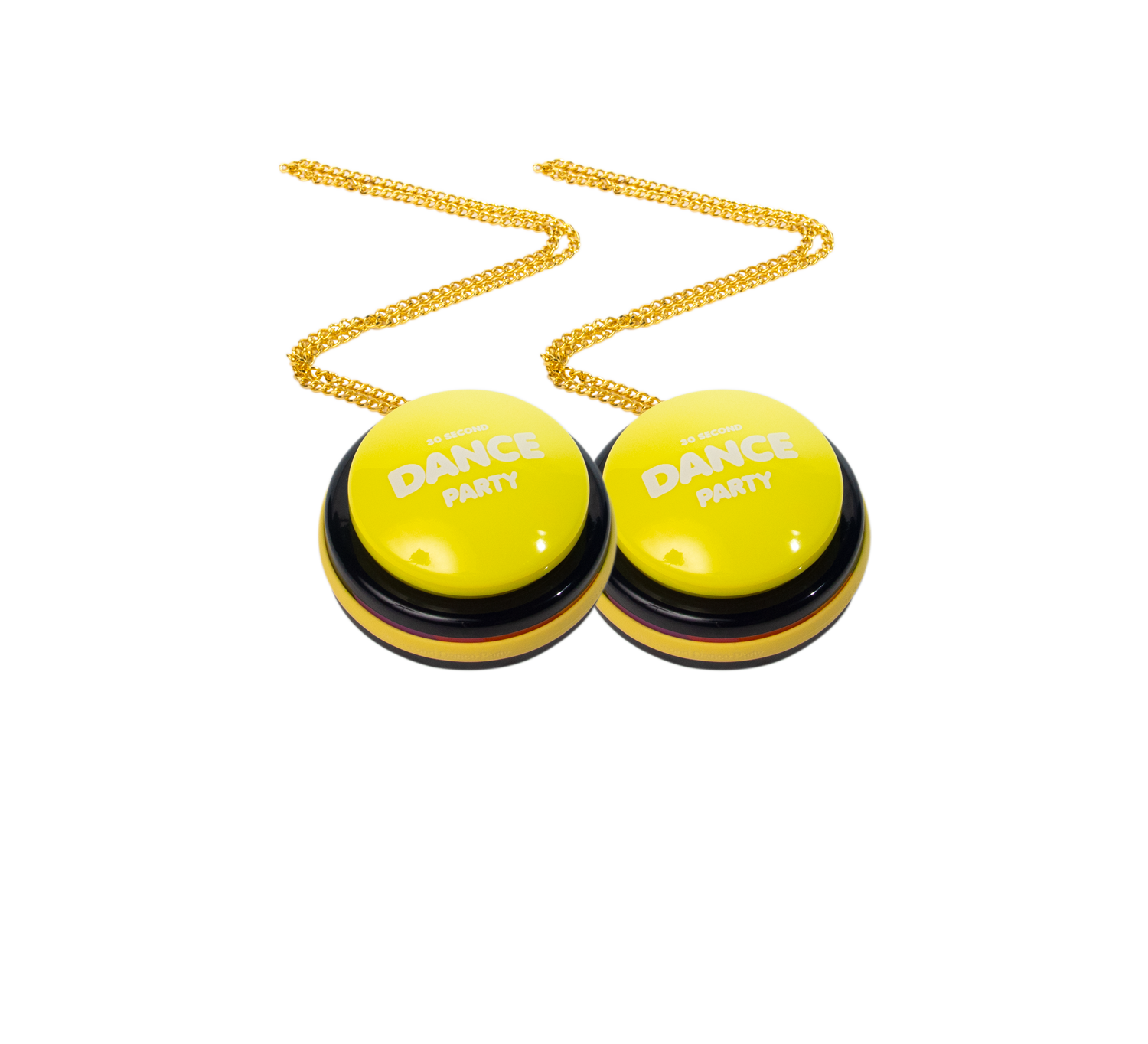 The Partiers (NEW)
2 buttons + 2 necklaces
Bring someone else along on the hands free dance party revolution.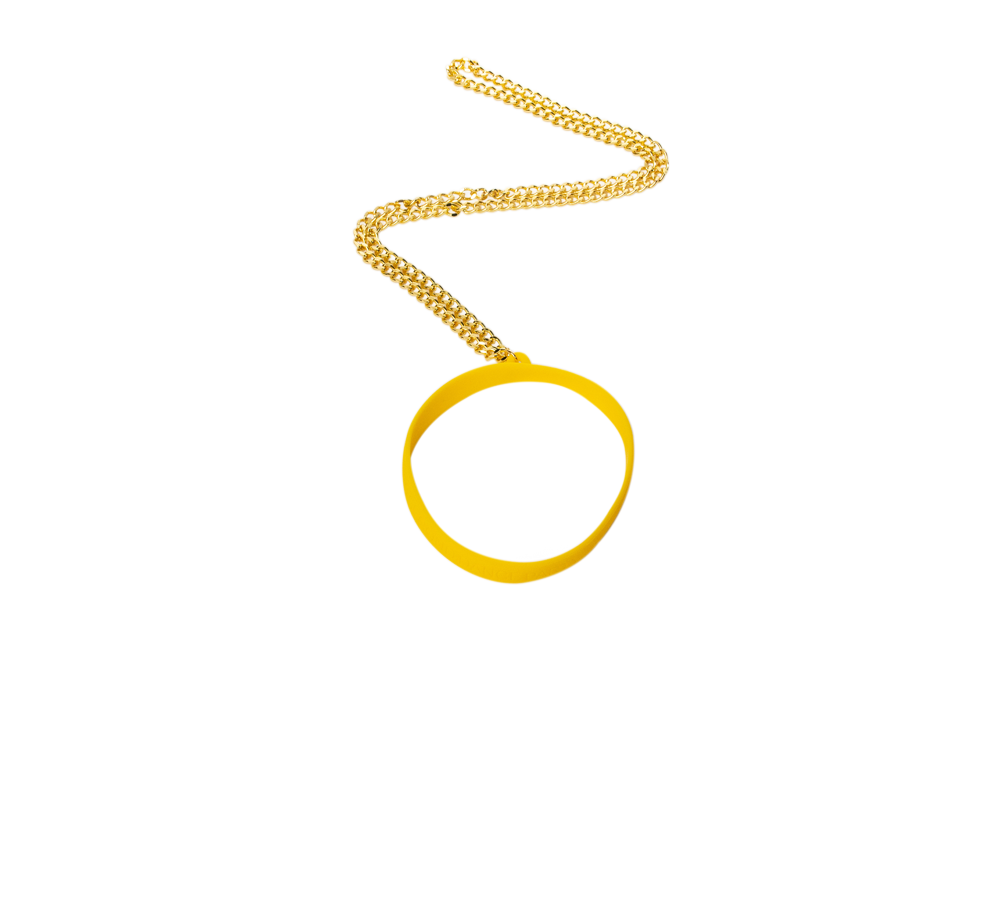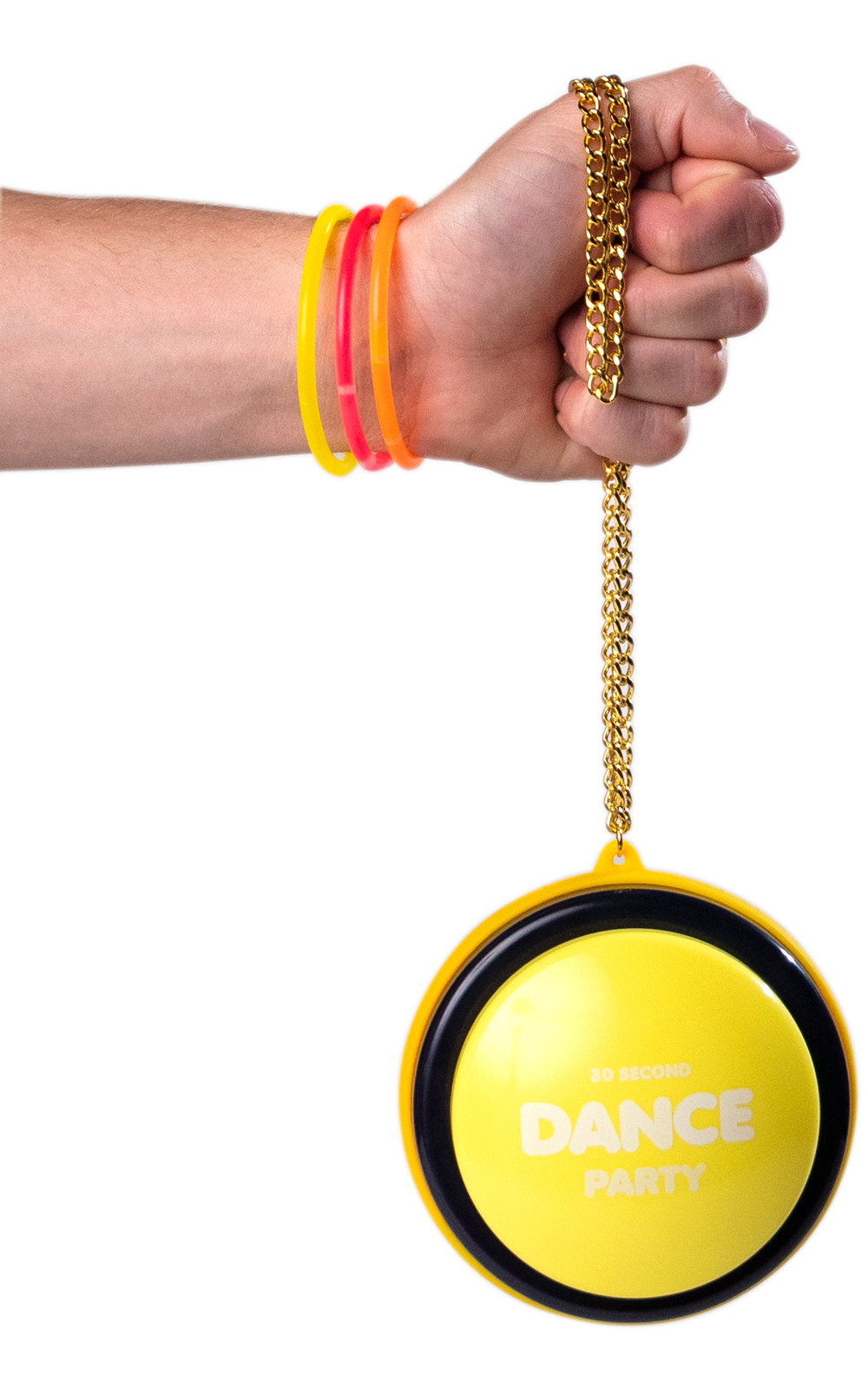 The Necklace (NEW)
Does not include a button
Bring the party everywhere with the first hands free button adapter in history.

Free shipping on all orders over $40
A message from our CEO, Jam Sanderton
Thank you for purchasing a 30 Second Dance Party™ button. We have poured our heart and soul into bringing this button to life. We hope this piece of art will bring joy to you now, and for generations to come*.

*Button life has not been confirmed